The Ultimate Guide to Spectacular Wedding Fireworks Displays in the UK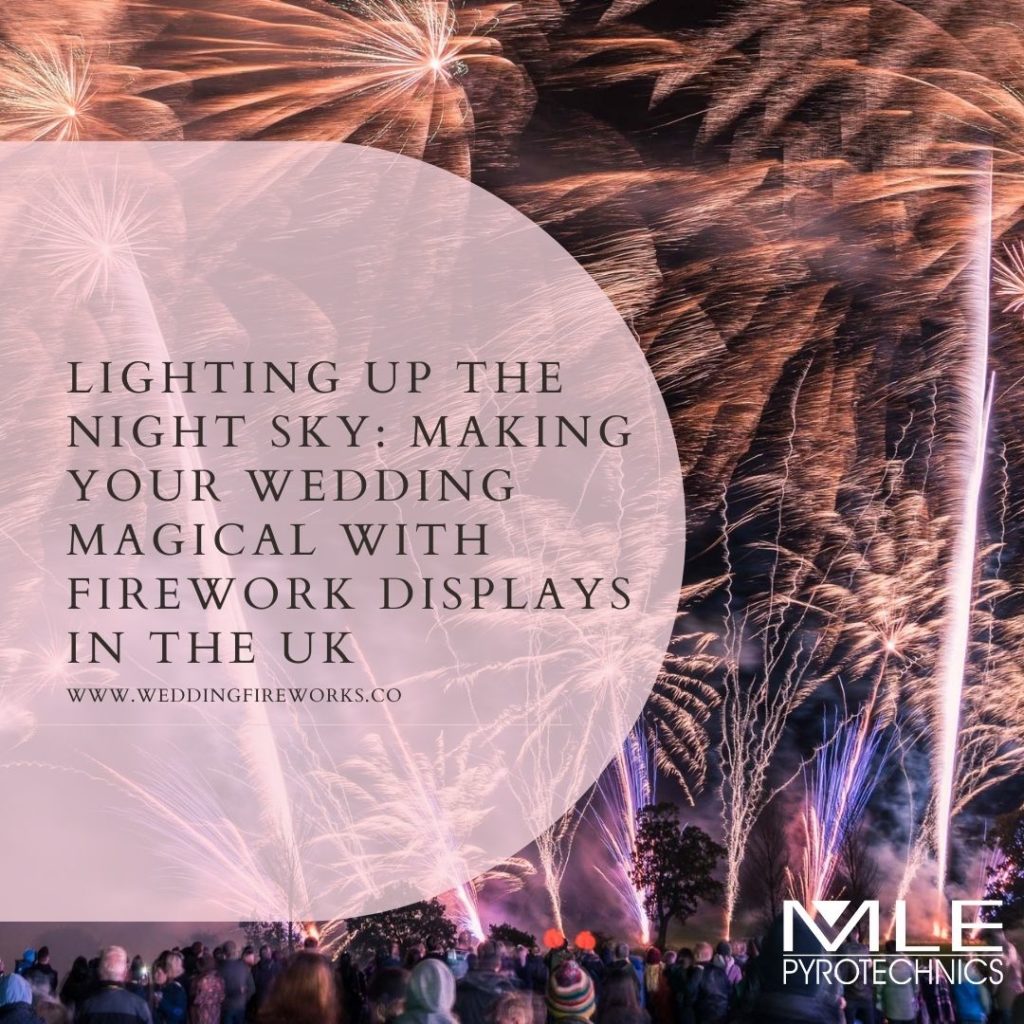 The Ultimate Guide to Spectacular Wedding Fireworks Displays in the UK
Your wedding day is one of the most special days of your life, and what better way to celebrate than with a dazzling display of fireworks? From Bonfire Night to New Year's Eve, there are plenty of occasions throughout the year to enjoy the magic of pyrotechnics. Whether you're planning an intimate ceremony or a grand reception, here's everything you need to know about creating a spectacular wedding firework display in the UK.
Choose the Right Location
The first step to creating a memorable fireworks display is choosing the right location. Look for a venue that has ample outdoor space and permits fireworks. Many hotels, country estates, and outdoor event spaces offer firework displays as part of their wedding packages. Consider factors such as wind direction, nearby buildings, and the surrounding landscape to ensure a safe and enjoyable display.
Pick the Perfect Timing
The timing of your fireworks display can make all the difference in creating a magical atmosphere. The best time to launch fireworks is at dusk, when the sky is dark enough to showcase the bright colours and sparkles. It's important to time the display so that it doesn't clash with any nearby events or noise restrictions. New Year's Eve and Bonfire Night are popular times for fireworks displays, but you can also choose to have a bespoke display created just for your wedding.
Select the Right Fireworks
When it comes to selecting the right fireworks for your wedding, the options are endless. From rockets to fountains to bangers, there's a wide variety of pyrotechnics to choose from. Catherine Wheels are a classic option that spin around in circles, while skyrockets shoot up into the air with a burst of colour. Fountains emit a shower of sparks and can create a mesmerising backdrop for your wedding photos. You can work with a professional fireworks display company to create a bespoke display that incorporates your favourite colours and effects.
Work with a Professional Display Company
It's important to work with a professional fireworks display company to ensure a safe and enjoyable experience for you and your guests. A reputable company will have the necessary training and insurance to operate fireworks, as well as the expertise to design and launch a stunning display. They can also advise you on the best location, timing, and fireworks selection for your wedding.
Incorporate Illuminations
Illuminations such as fairy lights, lanterns, and candles can add an extra touch of magic to your wedding fireworks display. You can line the pathway to your wedding reception with lanterns, place candles on the tables, or wrap fairy lights around trees to create a dreamy atmosphere. This will complement the bright colours and sparkles of the fireworks, and make for a truly unforgettable night.
A wedding fireworks display is a wonderful way to celebrate your love and create memories that will last a lifetime. With the right location, timing, and selection of fireworks, you can create a truly spectacular experience for you and your guests. Don't forget to work with a professional display company and incorporate illuminations to make your wedding fireworks display truly magical.
You can view some of our recent work on our Vimeo page.
To discuss your requirements, you can contact us HERE. Alternatively, drop us an email – james@mlepyrotechnics.co.uk
fireworkdisplays lowernoisefireworkdisplays lownoisefireworks weddingfireworks