Trust us to provide the best wedding fireworks you've ever seen
We listen, work to achieve your objectives, use your favourite song… your special song – oh and the very best professional fireworks available in the UK! Book your wedding fireworks today.
Our fireworks display team is internationally renowned. We have represented the UK in competitions and exhibitions and come away with 1st prize on several occasions. You know by booking MLE you're getting world class award winning wedding firework show designs, by a team that care and is passionate about always trying to be the best in its field.
SHOW ME SOME OPTIONS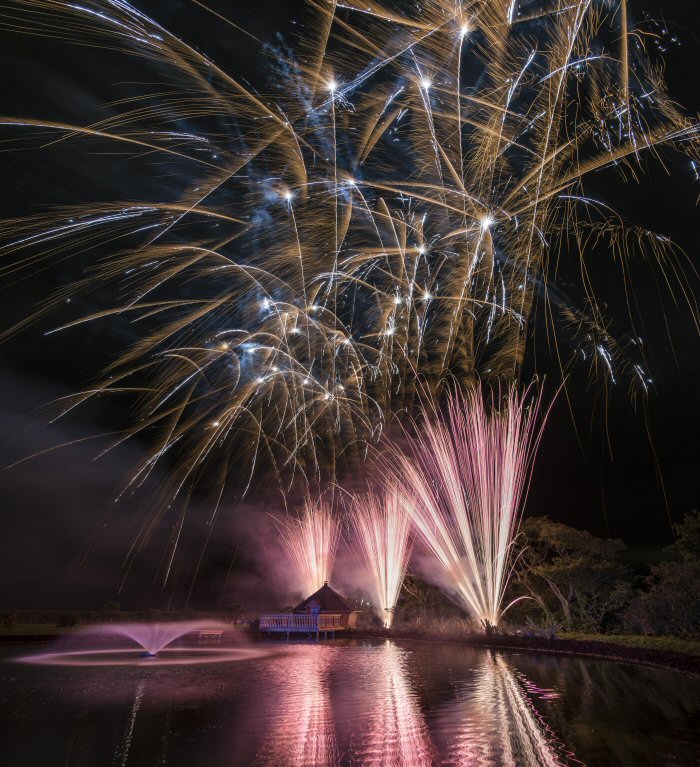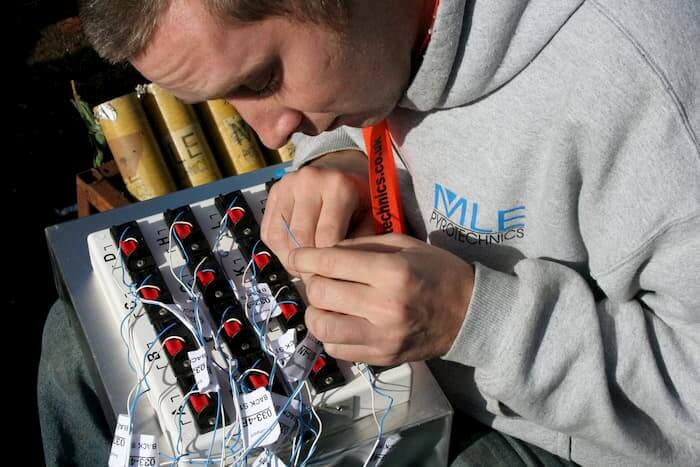 We digitally fire your display.  No more hand lighting – the old fashioned way!
We were one of the first professional fireworks companies in the UK to move to completely electronically fired displays.  No more wondering around in a firing site lighting fireworks by hand! Why?  Well, it's far safer for our staff (who we value greatly), but it also gives a better, cleaner firework display and makes so much more possible.
LEARN MORE – MLE IS HOME OF FIREBYWIRE
We import fireworks and offer a huge range
We're one of the UK's largest importers of professional fireworks – we design and innovate the latest effects.
You can be sure your display will have a great depth of effects and patterns combining the very best of the best from around the world – China, Italy and Spain.
Learn More – Our Fireworks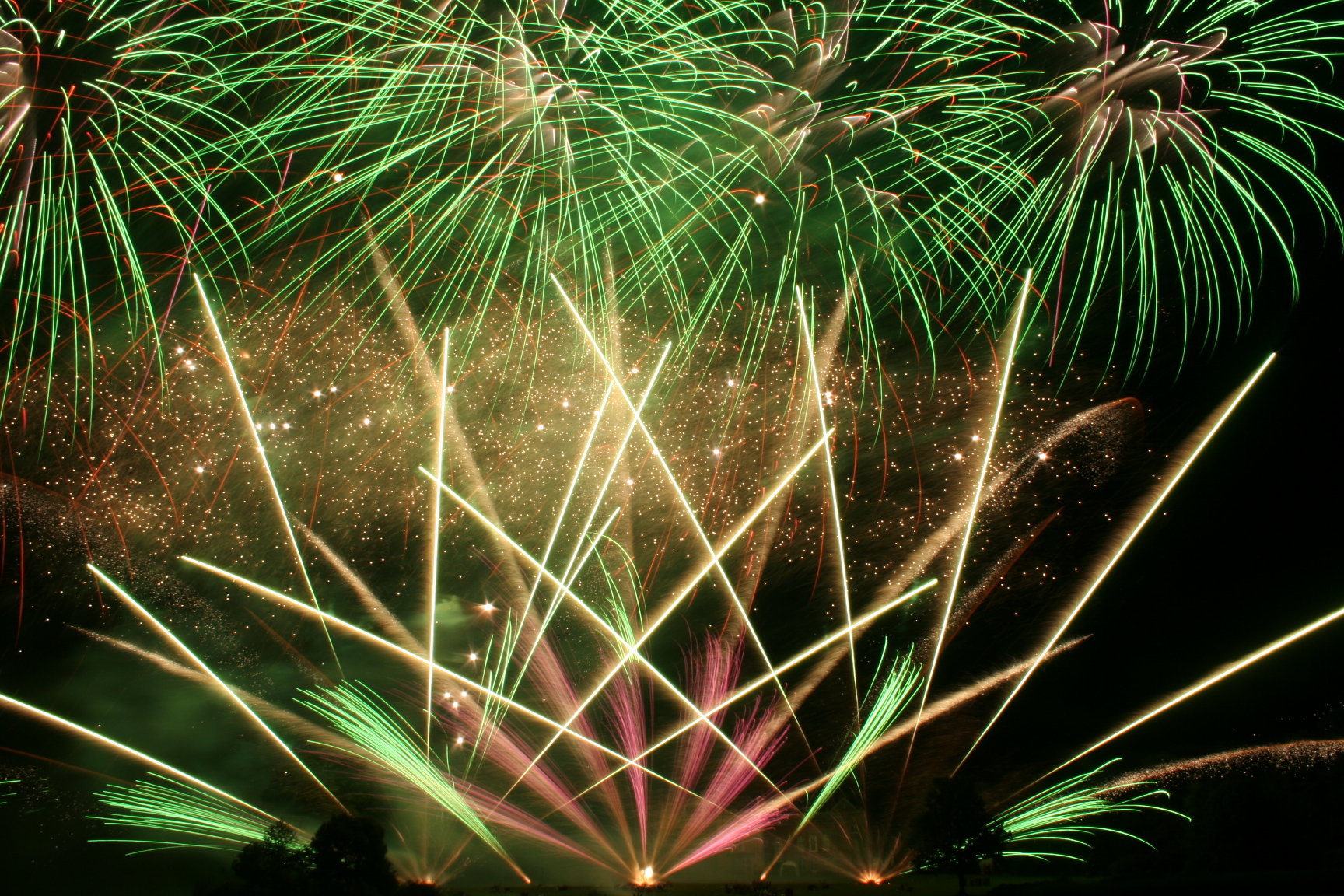 What Our Clients Say
Fireworks were always a MUST have at our wedding, so we had to make sure the company involved was one of the best.  The fireworks were a special surprise for our guests, and MLE kept the secret very well both in the lead up and on the day itself. They put on a spectacular pyromusical display that truly wowed our guests and it was a truly epic finale to our special day!
Kelly & James
Wedding fireworks
Absolutely incredible fireworks! We contacted MLE just 5 days before our wedding to organise a show with the brief being "spectacular and relatively condensed in time".
They delivered above and beyond, seamless execution, cannot recommend highly enough .
Kristian B-S
eastnor castle
We had fireworks from yourselves for our wedding in November at Ansty hall hotel and they were absolutely amazing, everyone complimented on how good they were and what a great choice of fireworks was used,the service we received from our first enquiry through to our display was fantastic and I would thoroughly recommend. Thank you again.
Laura and Ricky Horrex
Ansty Hall Hotel
Our Awesome Team
Whilst many people make the magic happen here at MLE, here are some key people who will be involved in your wedding firework displays from start to finish…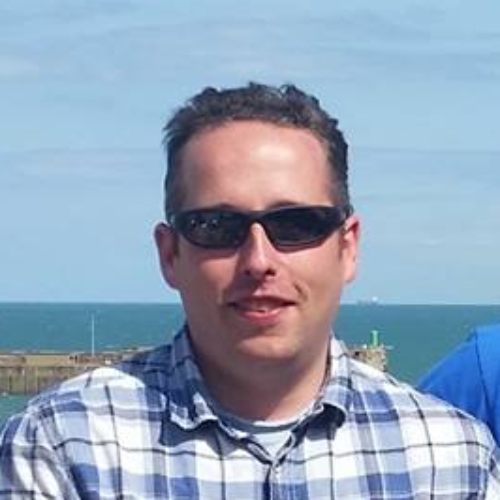 Mat Lawrence
Managing Director
Mat drives MLE forward. His favourite phrase is "you can't innovate by following"
---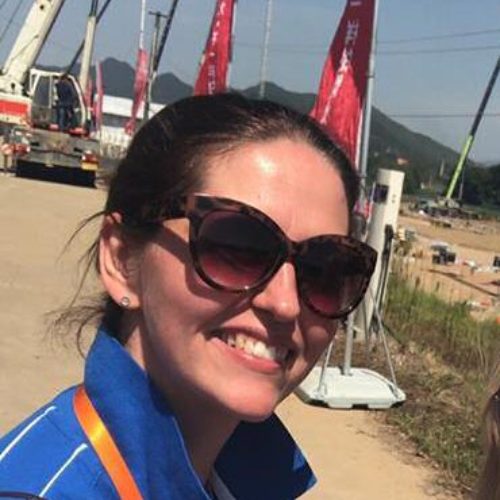 Tam Lawrence
Booking co-ordinator
Tam will be your friendly point of contact for admin, paperwork and payments
---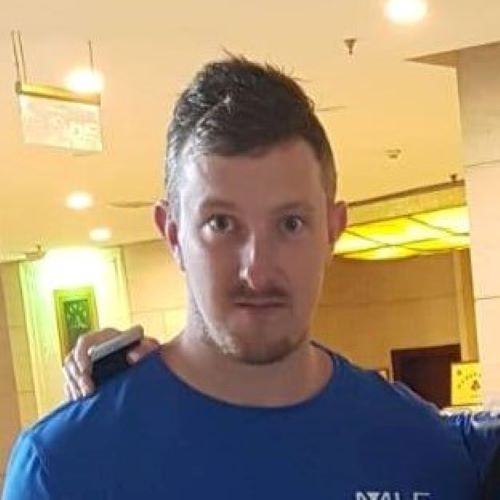 Ben Johnson
Display Manager
Ben is lead designer at MLE and also manages the team that will arrive and fire your display
---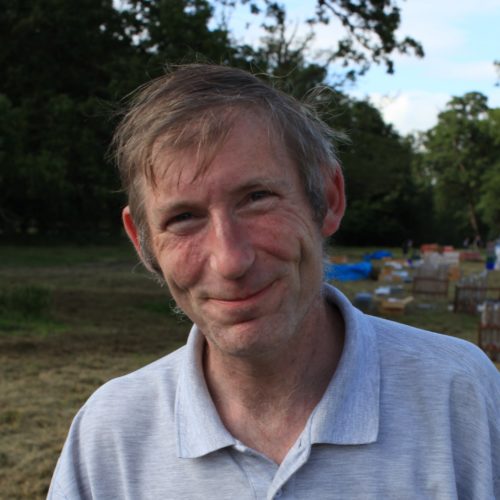 John Kelleher
Display logistics
John prepares your display at our licensed facilities and ensures the vans are loaded
---
Digitally
fired shows only
100+ tonnes
IN STOCK
0% interest
payment plan
Latest News
Read our latest blogs to stay up-to-date with all things latest for wedding fireworks display, pyro displays, musical fireworks, laser wedding fireworks, drone videography at wedding and more.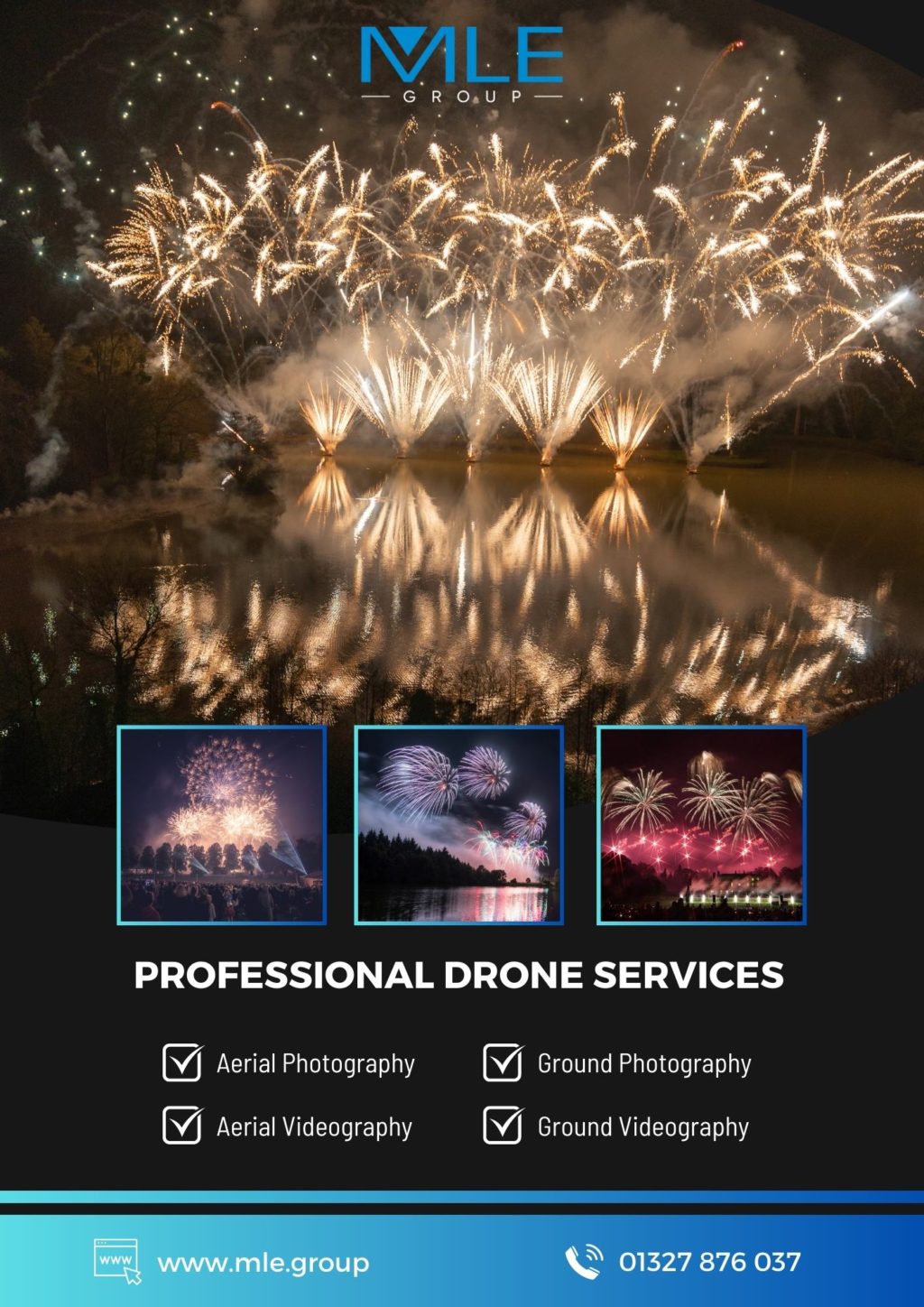 Capture the Magic of Your Wedding Fireworks with Stunning 4K Video and Still Photos! Make your special day even more unforgettable with our exclusive service: mesmerising firework displays captured in[…]
Read more
Say Hello – Let's Get Started
You're just one simple step away from adding the most amazing firework display to your wedding day.  We guarantee it will be a talking point for many years to come.