Unforgettable Wedding Firework Display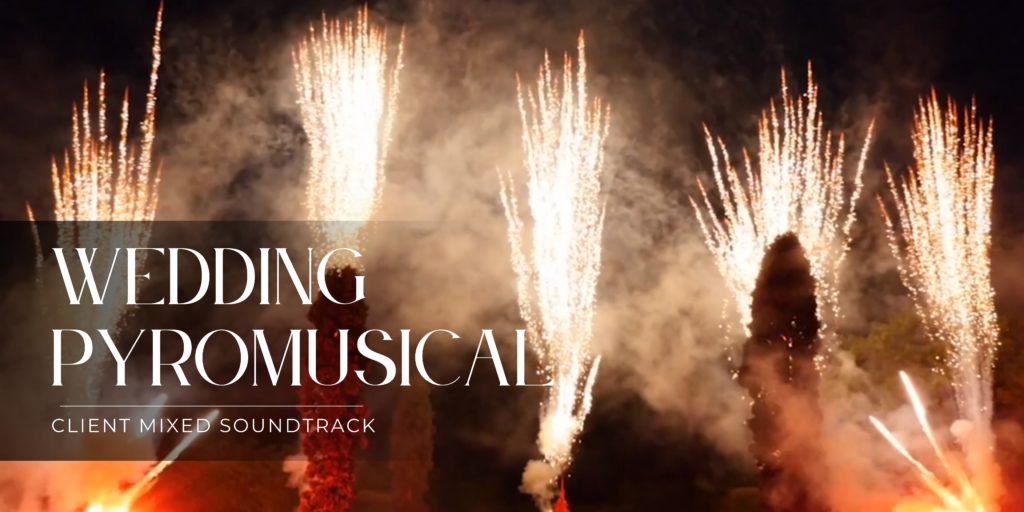 Experience an Unforgettable Wedding Firework Display at Crewe Hall with MLE Pyrotechnics!
At MLE Pyrotechnics, we pride ourselves on creating firework displays that leave a lasting impression on our clients and their guests. Recently, we had the pleasure of providing an awe-inspiring firework display for a delightful wedding couple at the magnificent Crewe Hall. This event was nothing short of spectacular, as our team pulled out all the stops to create a display worthy of any grand occasion.
For this particular wedding, we were entrusted with the task of using competition style choreography to bring the fireworks to life. The combination of precision, timing, and artistic flair allowed us to orchestrate a display that left everyone breathless. Each explosion synchronised perfectly with the accompanying music, creating a truly magical atmosphere that filled the night sky.
What made this firework display even more special was the involvement of the bride and groom themselves. They personally curated and supplied the music that served as the backdrop for the breath taking pyrotechnic performance. This personal touch added an extra layer of emotion and meaning to the display, making it a unique reflection of their love story.
From the moment the first firework burst into the sky to the grand finale that left everyone in awe, our team worked tirelessly to ensure that every moment was filled with wonder and enchantment. The combination of vibrant colours and intricate patterns, created a sensory feast that will be etched in the memories of all those who witnessed it.
At MLE Pyrotechnics, we understand that your wedding day is a once-in-a-lifetime event, and we strive to make it truly unforgettable. Our team of experts is dedicated to bringing your vision to life, whether it's a subtle and romantic display or a jaw-dropping competition style pyromusical.
If you're looking to have an unforgettable wedding firework display, look no further than MLE Pyrotechnics. Contact us today and let us create a firework display that will exceed your expectations and leave you and your guests in awe. Your dream wedding firework display awaits!
View the display HERE. To find out more about this display please get in touch using the details HERE.