Thank you!
You are one step closer to having wedding fireworks provided by one of the leading companies in the UK. Please fill out the below to get things moving. If you know what you want you can download the booking PDF form and send us that by email. Or call us on 01327 876 037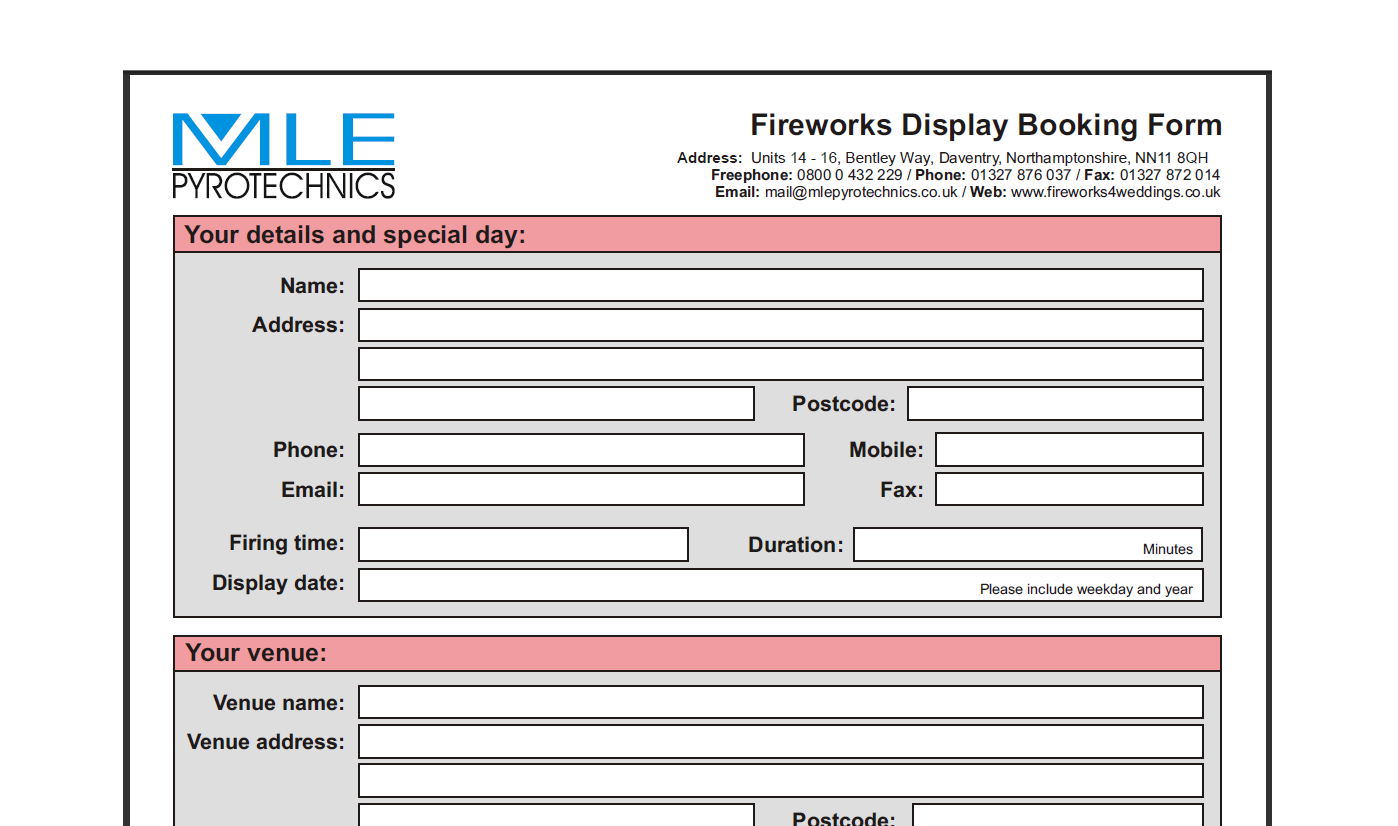 Download our booking form
Here you can download our booking form. If you want to book us we'll need one of these. Initially you can make contact by filling out the boxes above here – but if you know you definately want to go ahead and what you want then feel free to email us one of these.
Once we get it we'll be in touch and also the venue to confirm their requirements of us.
DOWNLOAD BOOKING FORM (PDF)
£10 million
INSURANCE
TRAINED
PROFESSIONALS
FRIENDLY
TEAM OF STAFF