Our Firework displays
Twice British Firework Champions.
So if you're not looking having your display set to music? well you only have a few more decisions to make before your perfect display.
1) Duration – how many minutes do you want?
3, 5, 7, 9 – these are common for weddings
2) Budget – how much do you want to spend?
This defines how many firing sites we can use, the number of fireworks and the size of the fireworks.  An increase in budget for a fixed duration will also increase the display intensity.
WIDE
PRODUCT RANGE
BESPOKE
DESIGN 100%
JUST 10%
DEPOSIT
£850 fully inclusive
Our fireworks start at £850 fully inclusive of everything.  There is nothing else to pay as long as the location is within 100 miles of Daventry.  This package consists of a vibrant mixture of coloured fireworks, with emphasis being put on the lower to mid altitude effects. Higher rising material is used mainly towards the end, bringing your display to a close in a very memorable fashion.
Recommended duration:
3 – 5 minutes
Firing sites:
1
I'd like to book this
£1500 fully inclusive
Spending that extra £150 really does make a difference compared to the previous display – we'll have more scope to increase the intensity throughout but also give a fuller finale.
You can encourage the use of colours or effects or just leave us to produce an entertaining mixture.
Recommended duration:
3 – 5 minutes
Firing sites:
1 to 3
I'd like to book this
£2000 fully inclusive
You could choose to have a short sharp 3 minute intense display or with a duration up to 7 minutes  We believe this option provides great value for money and really enables the design to be taken to the next level especially when you opt for a pyromusical.
I'D LIKE TO BOOK THIS
£5000 fully inclusive
Your guests are in for a real treat!
A spectacular display using some of the finest fireworks the world has to offer. Bigger bursts, bolder colours and spectacular effects we typically only use in our international competitions!
Recommended duration:
7 – 12 minutes
Firing sites:
5 to 7
I'D LIKE TO BOOK THIS
£7500+ fully inclusive
With 7 firing sites you are in for an amazing show. You'll see competition grade effects unfold in the sky which means you really need to witness this display in person to appreciate the impact it will have on your special day or event.
Fireworks are meticulously chosen by our design team and carefully crafted to produce an emotional journey of excitement and energy.
Recommended duration:
7 – 15 minutes
Firing sites:
5 – 9
I'D LIKE TO BOOK THIS
Example Pricing
Remember we design your display from scratch so any budget is possible, below are some common amounts spent and a summary of the configuration.  If you have a budget in mind please get in touch.
Our Awesome Team
We're big enough to handle any display, but small enough to care. It's personal – and that's what makes us different in UK's professional firework industry.
Mat Lawrence
Managing Director
Tam Lawrence
Booking Admin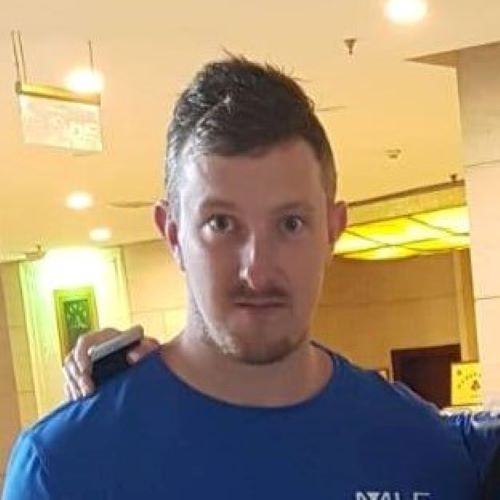 Ben Johnson
Display Manager
John Kelleher
Logistics / Prep
Karl Fochtmann
Digital Firing Systems
Julian Green
Digital Firing Systems
Say Hello – the first step to perfect fireworks
Drop us a message to get things moving…