MLE Pyrotechnics – Why choose us?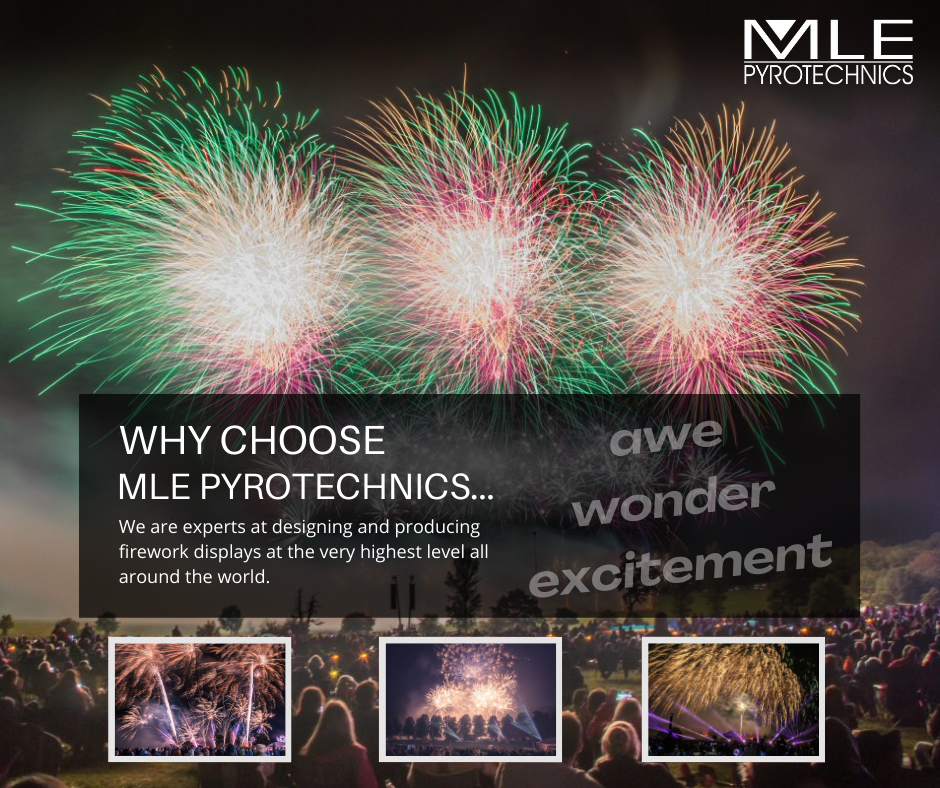 A wedding is a once-in-a-lifetime event, and every couple wants to make it memorable. One of the best ways to create a lasting impression is by having a stunning firework display. A fireworks display can add a magical touch to your special day, leaving you and your guests in awe. However, you need an experienced and professional company to handle your wedding fireworks.
MLE Pyrotechnics is a UK-based company that specialises in creating breath-taking firework displays for weddings and other events. They have been in the industry for over 20 years, and their experience and expertise have made them a top choice for many couples. Here are some reasons why you should choose MLE Pyrotechnics for your wedding firework display:
They are experts in their field
MLE Pyrotechnics is a team of experienced professionals who are passionate about creating unforgettable firework displays. They use the latest technology and equipment to design, choreograph and execute stunning displays. Their expertise allows them to work with you to create a bespoke display that reflects your personality and style.
Safety is their top priority
Fireworks can be dangerous if not handled properly. MLE Pyrotechnics takes safety seriously, and they have an excellent safety record. They comply with all safety regulations and work closely with the venue and local authorities to ensure a safe and successful display.
They offer a range of packages
MLE Pyrotechnics understands that every wedding is unique, and they offer a range of packages to suit different budgets and preferences. Whether you want a small display or a grand finale, they have a package that will meet your needs. You can view our packages HERE
They have an impressive portfolio
MLE Pyrotechnics has worked on many high-profile events and have won and competed at competitions all around the world. Most notably, MLE Pyrotechnics became the first UK based company to fire a firework display in Liuyang, China – the home town of fireworks!
They provide a memorable experience
A firework display from MLE Pyrotechnics is not just a visual spectacle; it's an experience. Their displays are carefully choreographed to music, creating a sensory experience that will leave you and your guests with lasting memories.
MLE Pyrotechnics are an excellent choice for your wedding firework display. Their expertise, safety record, range of packages, impressive portfolio, and commitment to creating a memorable experience make them a top choice for couples across the UK. Contact them today to discuss your wedding firework display and make your special day even more unforgettable.
Get in touch with us – james@mlepyrotechnics.co.uk or contact us on Facebook HERE!